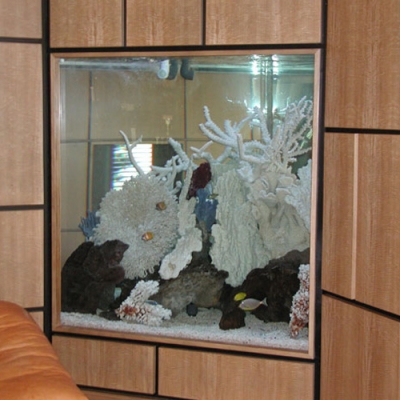 900 Gallon Custom Wall-Inserted Tank
This was a custom-built aquarium into the wall of a residence. It's size is deceptive – it holds a whopping 900 gallons!
Decorated with false coral and bright saltwater fish, this impressive installation allows the viewer to see directly into the other room. The life support system is plumbed inside the wall, underneath the aquarium.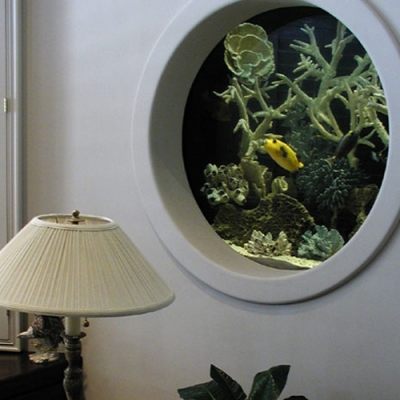 200 Gallon Custom Porthole Aquarium
This clever design was requested for an office location. The porthole view was custom-designed for the office space and built into the wall.
The life support system was plumbed into an adjacent closet to provide minimal noise inside the waiting room.